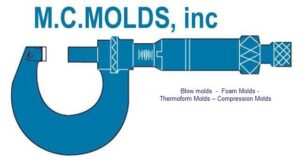 Requirements
A minimum of two full years of manual machining using drill presses, mills, saws, and grinders.
Must be able to read and understand blueprints.
Must be able to use and read calipers, micrometers, indicators and dial depth indicators.
Must understand GD&T fundamentals
Good communication skills
Knowledge of good fixture and jig practices.
Willingly to work overtime and on the weekends when needed
Knowledge of proper speeds and feeds for machining a variety of materials.
Capable of running multiple machines at the same time.
Knowledge and experience running CNC milling machines and manual lathes is a plus, but not a requirement.
Willingly and capable of learning new processing and machining techniques.
Job Responsibilities
Saw raw material.
Square raw material via milling and surface grinding
Assembly grind molds and components
Operate radial drill presses.
Read blueprints and make saw and squaring list
And other responsibilities assigned by management.
Set up and operate manual machines such as mills, drill presses, surface grinders, saws and lathes
Use calipers, micrometers, indicators and dial depth indicators for setup and measuring parts being machined and/or ground.
Benefits
401K, Health Insurance, Dental, Long Term Disability, Paid Vacation and Optional Supplemental Insurance.
Compensation is negotiable and is based on experience and knowledge.
Please feel free to contact us via phone or email if you are interested in this new position.
(517-655-5481
Email: [email protected]